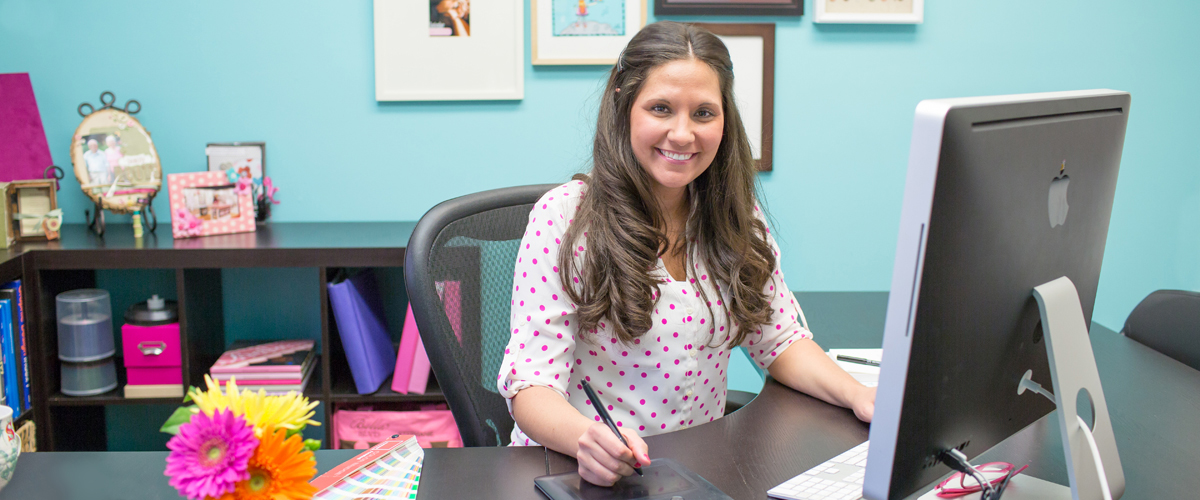 Hi There! I'm Stephanie.
The truth about me is that I have loved scrapbooking since the very first day I walked into a local store; I met the owner, and was hired the same day! Attending fine arts classes during the day, and teaching scrapbooking workshops at night became part of my daily college routine. After earning an expensive Bachelor of Fine Arts degree in Graphic Design I moved out of state to follow my love for art and design. After two years I returned home to Wisconsin with bigger dreams: to strengthen my own happiness by enjoying creative freedom, to hand-select talented people to work with, and to inspire as many people as possible. Shortly thereafter, Bella Blvd was born.
Fast forward to January of 2018: I experienced a grand mal seizure (never having one before), was rushed to the hospital. After a series of tests an MRI revealed a large mass in my brain. Days later I underwent a craniotomy surgery, following by a cancer diagnosis. Life certainly changed for me, and put a whole lot of things into perspective. The doctors recommend working much less and reducing stress in my life. While Bella Blvd brings me so much joy, it also comes with it's fair amount of stress. Therefore, I made a tough decision to choose life and to let go of all the business side of Bella Blvd. As of January 2019 Doodlebug will be maintaining all of the company's day-to-day operations. I will continue to be involved on the art and design levels and am so thankful to have found Cynthea and her team to partner with!
I will continue to be the Creative Director behind the recognizably bold and graphic Bella Blvd brand. It is my goal with the Bella Blvd brand is to bring you happiness, if even just a little bit, through color, design and crafting.
On a more personal note, I love giggles from my son and baby girl, snuggles from my puppy, date nights with my husband and a bowl of fresh popcorn before bed. My Italian heritage and tight-knit family are my pride and joy. In my "spare" time I enjoy reality television, traveling, making lists, running and the Green Bay Packers. Finally, I would love to come and teach at your store or local event. Traveling is one of the many wonderful aspects of owning this company. It's a privilege to teach fellow creatives about the Bella Blvd brand, how to mix and match and create beautiful projects with the supplies.
Want me to Teach at Your Store or Event?
For teaching inquiries please contact us at info@bellablvd.net